Doing Too Many Things Poorly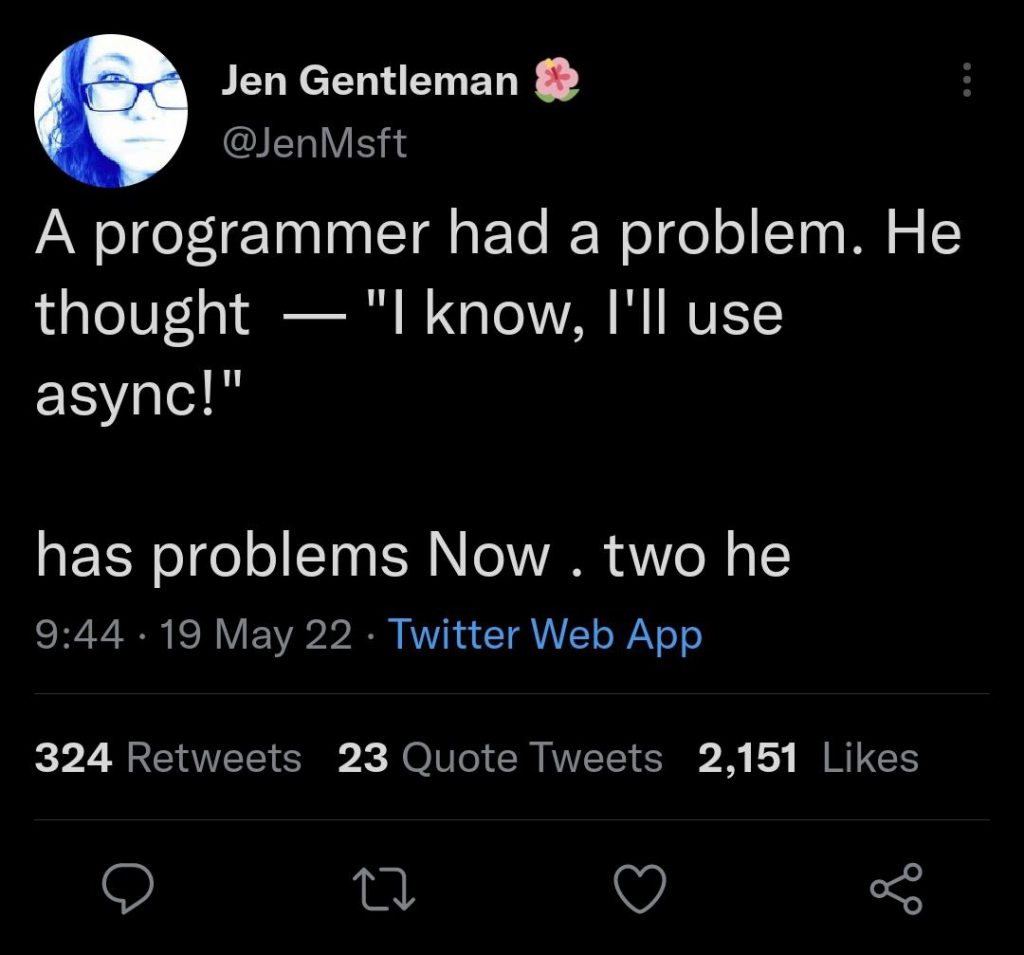 There's an expression that I've heard and used many times "Jack of All Trades, Master of None" and in today's society, it seems that this would fit most people– myself included. The gig economy has created a space where people can say that they can do all sorts of things trying to hit the big time or get noticed when the truly remarkable people are the ones that are masters in their field– but that takes too much time.
We have bloggers and vloggers that are talking about their daily lives, giving away money, and working on gaming algorithms trying to get seen. Most of these will toil in obscurity. Most people won't even read this post on this obscure blog.
In this hustle, we often scramble things and lose track of different items– even getting them out of order at times. Just like the async calls in an application, sometimes everything comes back in order, but oftentimes it does not.
This is why most self-help books and articles tell you to focus your time and energy on the big things– to plan ahead what you're going to work on today, and stick to it. Don't let the interruptions get in your way. Come up with a plan, and work hard to get there.
The feeling of accomplishment should get you through and encourage you to repeat this another day.
Or, you could just waste time wandering around expecting to get interrupted and never get anything done. I mean, it's what we're all tempted to do anyway, right?
(Visited 13 times, 1 visits today)