The Household and the War For the Cosmos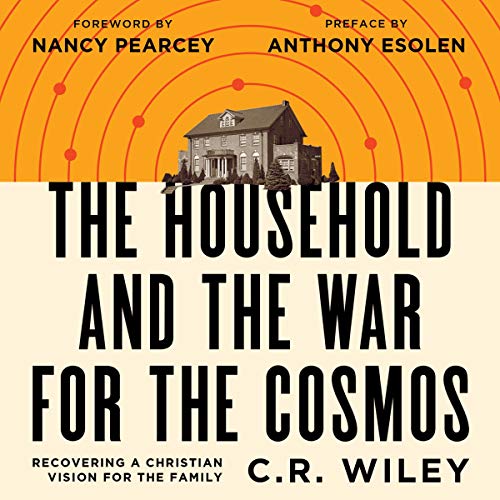 I read the two books by C. R. Wiley on the household out of order. This is the second book, and in this book, Wiley sets out to explain the greater vision of what he set out to prove in the first book, Man of the House.
Like the model Wiley believes that the family should hold in the world, Wiley starts out at the edge and works his way to the point. For this reader, it seems a long time to get to his point, at the same time the journey is one that needs to be taken in order to get the context of the greater point.
The book is broken up into two sections: Piety and the War of the Cosmos. Each of these sections have three supporting chapters.
Wiley starts out by making the point that we can see society falling apart because we see marriage falling apart, being redefined and experimented with. This is our foundational ordering unit, and the fact that it is being destroyed has a direct link to the societal destruction around us.
He then moves to the Spiritual, stating that it is because there two warring houses, that of Aeneas and Abraham, representing the world and its struggle for piety versus Abraham and his descendants. Both houses lay claim to the world, but Jesus' coming, death, burial and resurrection set Abraham's house as the victorious one, with Jesus the rightful heir.
Wiley argues that the way to live out this freedom, the way to be a part of the battle for the Cosmos going on between Jesus and the Devil, is found by living out a pious life– and that means that we live in our household. In fact, he argues, the household is a small version of the grand cosmos, with structure and order.
It's this structure that is our part in the war for the Cosmos. By ordering our families like God ordered the world and everything in it, we glorify the God that created it. The government, the church, the family, the angels– all have a vertical dimension to them, a hierarchy, an order, and Wiley details how this shows for God, the creator of order.
When all this is put into perspective, we all have a significant part in the War for the Cosmos.
(Visited 127 times, 1 visits today)