What Kinds of Apps Are You Running on Andriod?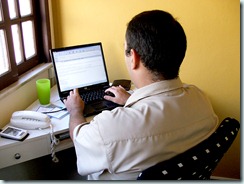 When I first got my gTablet I downloaded a whole bunch of apps.  I grabbed free apps from the Marketplace.  Amazon gives away a free app every day from its Marketplace.  I mean, I was an app downloading maniac.
And yet now, I'm more subdued.  I don't always remember to bring it to work, and even when I do there are days that it doesn't come out of its case!
I need to get into a workflow with it.
Do you find any of the 10 Epic Andriod Apps more helpful than what comes standard with Andriod?
(Visited 20 times, 1 visits today)