Introduction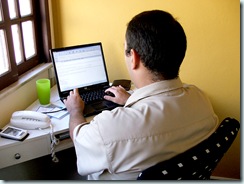 My day job is writing software for companies.  I've written code for the web, for software applications, and I've dabbled a little in theme programming in WordPress.
What you'll find here is:
In depth talk about some of the programming problems that I'm working on.
Helpful hints I've learned along the way.
Links to technology articles that I find of interest.
And my own pursuit to find a new job.
Hopefully it'll be of interest, be useful, or at least be entertaining.  I can't guarantee that something will be here every day, but who knows, I've tried this kind of thing internally before, and perhaps I'll actually write here more than the other sites?
So sit back, grab your favorite browser (Firefox, please) and away we'll go.
(Visited 8 times, 1 visits today)