First Check From Elance Arrived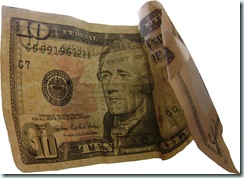 I was wondering how easily it would be to get paid from a free lancing company like Elance and now I know.  After completing the work last Thursday, I received the check today from the company.  That's pretty quick!
So, now I'm out there again looking for jobs that an be done, and wondering what the next gig I get will be.  I am also curious as to how follow-up work is done.  The company I just finished working for said that they'd have a phase 2.  I wonder if I have to bid, or whether they'll just come to me!
(Visited 10 times, 1 visits today)