Installing Windows 7 RTM on Dell XPS M1530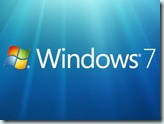 Windows 7 is amazing.  If you haven't had a chance to read up on it or try one of the betas, Windows 7's interface and look is something to behold.
I've been trying out the RC since I found that my Windows Vista Home Basic was not going to connect to a company's domain so I had to find a different solution.  What I found was that I really liked the features (especially the new taskbar) such that I found it hard/awkward to use Vista and XP after that!
So, when I started my new part time job this past Wednesday, I decided that if they had access to MSDN, I was going to see about going Windows 7.  I mean, when you're just starting out, setting up a new system, that's the perfect time to pick your operating system–and they're already budgeting startup expenses.
The Windows 7 RC install was fluid when I did it'"other than the fact that my Wireless Network card "presence" light no longer lights up, it was hard to believe it could be that simple.  Everything just worked and installed like a charm.
When it came to the new box at my new employer, well that was a bit more dicey.  First, it was running Vista Home Premium, and I wanted to upgrade to Windows 7 Professional.  That means that I couldn't just upgrade, I had to do a Custom, new install.
That went all right, and everything seemed to be working, except when the system came up it did not detect the extra monitor I had connected and it didn't seem to have the right refresh rate or resolution.
In short, it looked bad and I was back to a single display.
But the fix was quite simple:
Head out to Dell.com to find the video card that is in my box.
Go to NVidia and find the new driver for Windows 7.
Install, reboot, and everything was working– right resolution, dual monitor.
The last thing that was missing, however, was some of the Aero features.  I mean, that's part of the reason I wanted the upgrade, right?
After some searching around the OS, I decided to consult the Internet, and they suggested that I make sure to perform a Windows Experience Evaluation.  Once I did that, everything started working, and it is beautiful to behold.
Are you running Windows 7 or planning an upgrade?  What features are you looking forward to or do you think you couldn't live without?
(Visited 10 times, 1 visits today)