Pretty Cool Code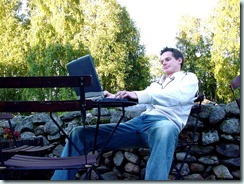 I've seen some pretty cool code before, but this page has some that I've never seen.  If you're a programmer, you'll get a kick out of these pieces of code.
My favorite is the multi-lingual program at the bottom that can be compiled in 7 different programming languages, and if you read the comments, you can compile it both under DOS or linus.  Now that's pretty amazing.
What's the most amazing piece of code you've seen?
(Visited 8 times, 1 visits today)