42 Buttons to Use On Your Website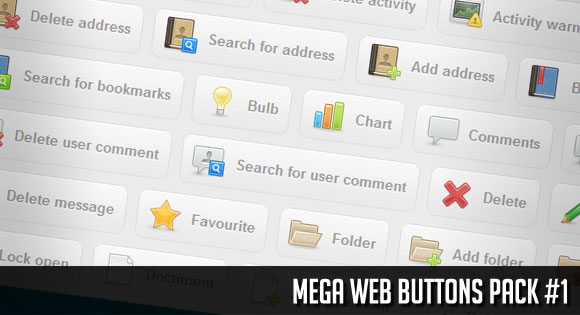 Looking for buttons that you can use on  your website?  Here is the first set of buttons that Woo released under the GNU General Public for anyone and everyone to use.
So, please, visit the Mega Web Buttons Pack #1 page and take a look and see if these could help you on your next web project!
(Visited 10 times, 1 visits today)