Free Icons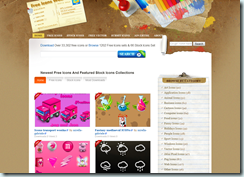 Looking for icons for your next web project?  I found that there are a lot of interesting ones on Free Icons Web.  The current ones on their homepage are interesting, and they have many different categories.
Sometimes it's harder to find icons that fit the specific niche that you're targeting, and this might be one of the good places to start with.
What I was searching for was Transport icons, because my main job has to do with transportation, and I wanted to find different kinds of items for a feature I was implementing.  Icons-Land had a Transportation set I liked, but it wasn't free.
It's all hit or miss or how rare what you're looking for it.  Happy hunting!
(Visited 8 times, 1 visits today)