Civil Disobedience?
A throwback from October 31, 1993: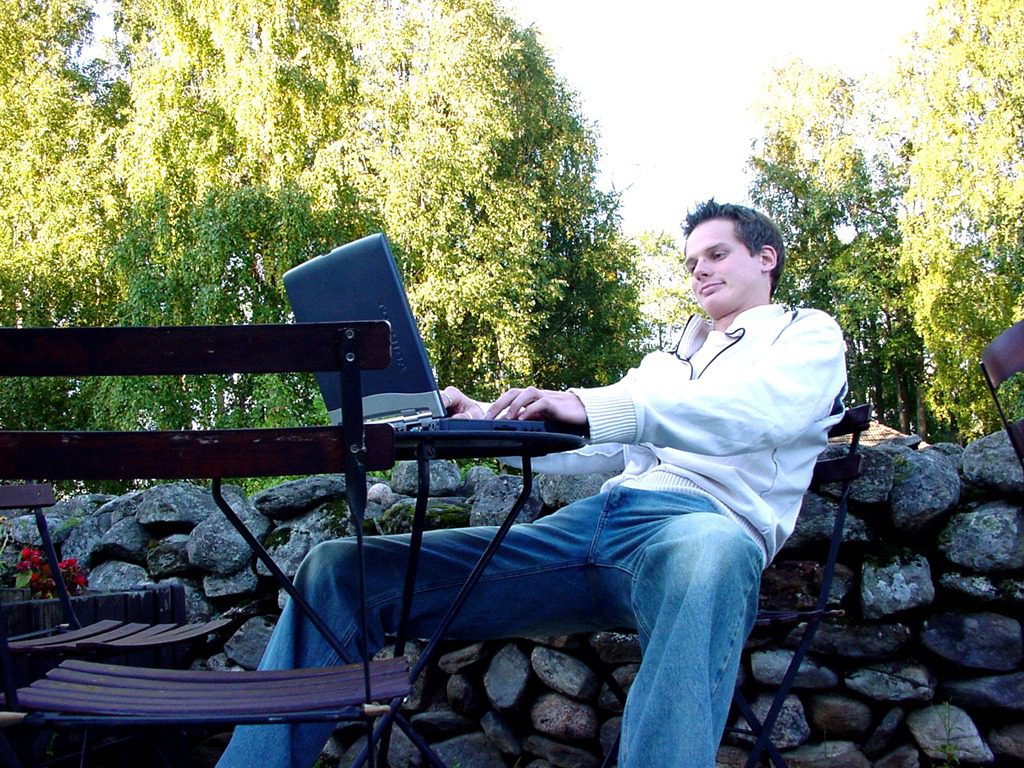 How do you compare one of the most brilliant conservative writers of our time to a long-gone author who was famous for acts against the state? That's what I want to know. I guess you'd start with a comparison of philosophies; to be specific: the amount of influence the State should have in the lives of its citizens. How much should the State control our lives? Should it [be] at all?
Rush Limbaugh, the radio talk show host who fights liberals with "half a brain tied behind my back," states that he believes that the government should get out of business. This is a philosophy of Reaganomics or supply-side economics (trickle-down "for you in Rio Linda"). This means that business[es], not [the] government, [decide] prices, and should not be overly taxed by the government, otherwise businesses will crumble. His theory is that if business[es are] allowed to go on [their own without higher taxes], supply and demand will [drive businesses to] grow and make more money, and you get more tax money. Whereas, if you tax them [more], they won't be able to buy more, won't make more, and won't make greater profit. This means less tax money.
Henry Thoreau has no basic theory of business and government, but his main complaint is on legislating morality. He believes that if he doesn't want to sponsor a cause (ex. [the] Mexican War), he shouldn't have to pay taxes or help the state. I guess what he's thinking is that tax money should be like a vote. If a person does not like something that the government has decided to do, or involve itself in, then I shouldn't have to support it with my tax dollars. This idea is very intriguing, although it would never work, seeing that this is not the perfect society. In order for my interpretation of his philosophy to work, each person would have to go by the honor system. If they didn't, some Joe could say, "I don't agree with what the government's doing at all, so I don't have to pay taxes at all," whether he agrees or not.
Thoreau has one man disagreement with Rush. Thoreau states that the inward morality has precedence over anything that government passes, so government should not legislate morality. Rush, on the other hand, thinks that it's the government's job to enforce a high, Judeo-Christian code of ethics. Included in this code of ethics are controversial issues from gays in the military, to life in the womb. This essay could go on for days speaking of the injustices and wrong doings, but it won't.
The basic difference between Rush and Thoreau is on the amount of control the government should have enforcing morality. Thoreau thinks that there should be none, and that if a person thinks that something is wrong, he should not have to support it. Rush thinks that morality has to be enforced in order for the country to survive, otherwise we would have anarchy. I'm inclined to agree with Rush on this one.
From the Right,
Adam C. Gregorin
---
I have to say that reading my work from when I was in 12th grade is pretty fascinating. Heavily influenced by conservative thought and Rush Limbaugh, I find that I wrote some rather interesting, if not hard to read work. That second paragraph above is heavily edited because I couldn't read one sentence! I'm glad my writing has gotten better, but how did I get an A- on this?! Also, I think I changed my argument midstream, which means I started in one place and ended in another…
My teacher left me some notes, and hey, it's a great time to address his questions this many years removed, no?
Does the government have the right to decide "morality"? If it can, then such decisions that man is bound by a higher moral code than that of a government edict are incorrect.

12th grade English teacher
I would argue that government should not be deciding morality, it should reflect the beautiful, good and true. The founders of the United States wrote that their belief in natural rights– life, liberty, and property– come from a Creator. These rights are inalienable because they come from without. The founders believed that only moral people could follow this government because of this concept– and for that, my teacher is correct in his assertion. Morality exists outside and is not created by the government. That being the case, morality should be reflected and respected in law.
When morality becomes simply what is legal or illegal, then we have a culture with a broken moral compass, free to follow after whatever it can get a majority to support. Since we know that the bent of many is away from the beautiful, good and true– that the natural progression of man is away from God((Romans 1:18ff)), the government must protect what is right, and not weigh in on morality other than to affirm what always existed outside of it, or it will be overthrown or corrupted from within.
Such is the case with all the empires of the world, and such will be the case of ours if we fail to follow the morality given by God.
(Visited 7 times, 1 visits today)